Action mode is a challenge you can play to try and get Soul Stones. You play the Lich and try to stop the heroes from escaping.
Soulstones
200 kills
500 kills
1000 kills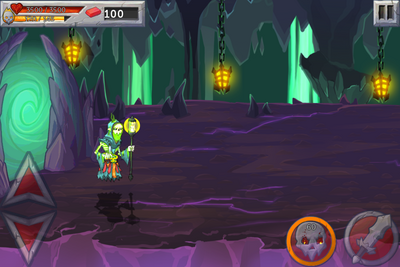 Trivia
Once the lich is tier 3 you easy can go up to 2000 kill or more.
Ad blocker interference detected!
Wikia is a free-to-use site that makes money from advertising. We have a modified experience for viewers using ad blockers

Wikia is not accessible if you've made further modifications. Remove the custom ad blocker rule(s) and the page will load as expected.