Toxic Swamp
the toxic swamp is 4 place you go during the campaign, There you will find new character such as: Spidey, medusa, coco the troll, and the lich. the last level of the toxic swamp(4-10) is where you fight the giant wizard. The Toxic Swamp is one of the places you can unlock the most characters. When your playing the Toxic swamp you will fight all kinds of new heroes.
Toxic Swamp is where you fight snake queen, and tentacules.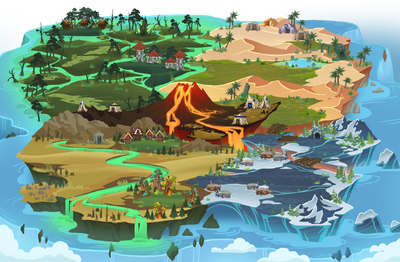 Pages in category "Toxic Swamp"
Ad blocker interference detected!
Wikia is a free-to-use site that makes money from advertising. We have a modified experience for viewers using ad blockers

Wikia is not accessible if you've made further modifications. Remove the custom ad blocker rule(s) and the page will load as expected.